Please join us in welcoming Sara Norling (Ngāti Kahungunu ki Heretaunga, Kai Tahu and Ngāti Maniapoto) to the team. As Kaitakawaenga Māori, Sara will be leading He Rau Aroha – our strategic granting programme focussed on supporting Māori-led initiatives that specifically serve and support mana whenua, taura here, and other Māori communities in the Wellington region.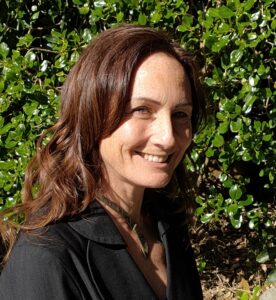 Sara has a communications and project management background – and herwork experience reflects her personal commitment to support Māori communities to succeed and thrive in Te Ao Hurihuri and to assist to educate and grow knowledge, increase awareness, and raise greater understanding about Māori me ona Tikanga.
"I have provided my skill set, background and knowledge to assist Iwi liaison staff and ngā pou herenga Māori across different government organisations to grow their capacity, increase access, raise awareness and to forge meaningful partnerships with Māori communities throughout Aotearoa. Ko tau rourou; ko taku rourou; ka ora ai i te iwi e. Together each one of us can contribute to the betterment of Māori"
Sara started her role as of 24th of July; and her email address is sara@wellingtoncommunityfund.org.nz should you wish to get in touch.
We're delighted to have Sara on the team, and look forward to the experience and perspective she will bring to this role.